Explore the
Eros Sutras
The Eros philosophy offers a feminine path to awakening.
We all know the feeling of being locked out of life, and searching for a way back into its center: to a sense of connection and growth into the future.
The
Eros Sutras
At their core, these sutras remind us that love is the ultimate language and key to all things, and can manifest in many forms, from difficult experiences that help us grow, to desires that draw us forward into the unknown.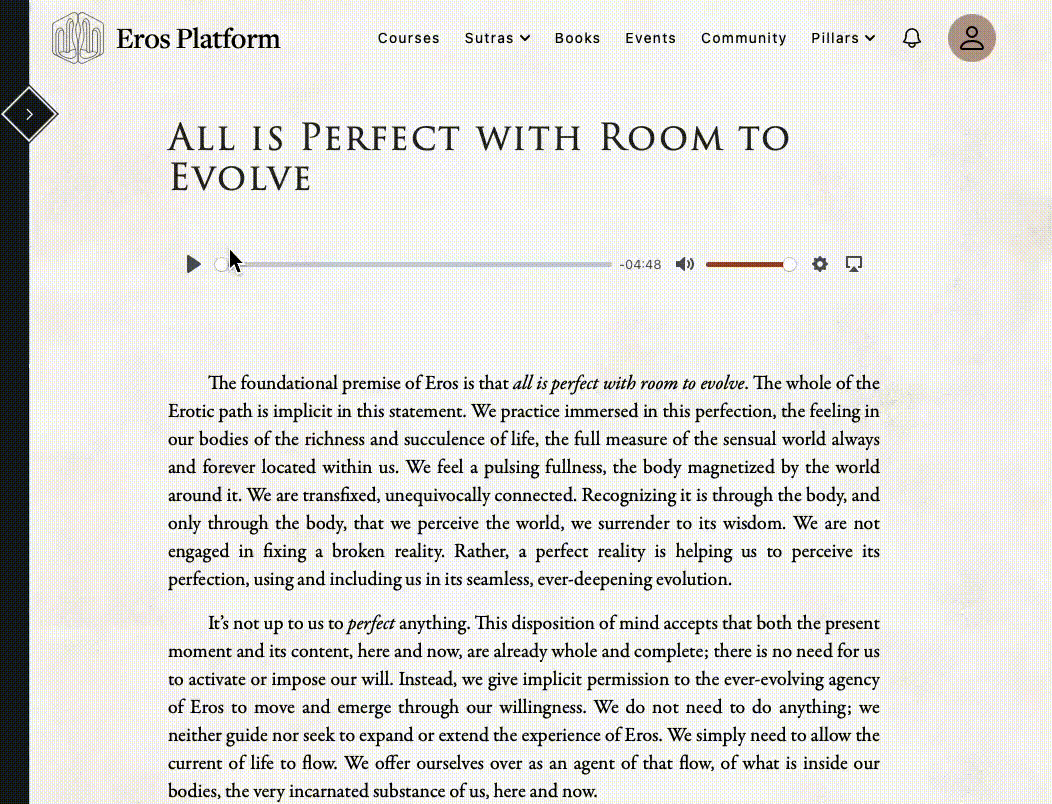 I am a heading
Here goes your text … Select any part of your text to access the formatting toolbar.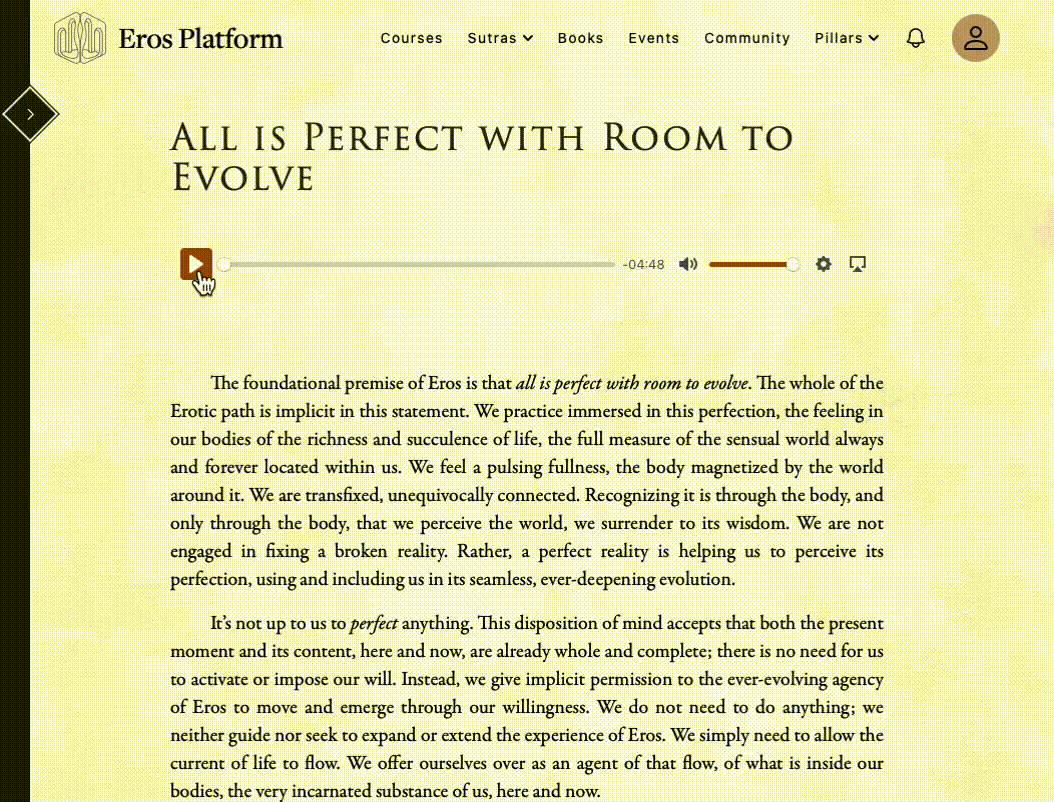 LISTEN OR READ
Each sutra is available in both long-form text and recorded audio, so you can listen or read.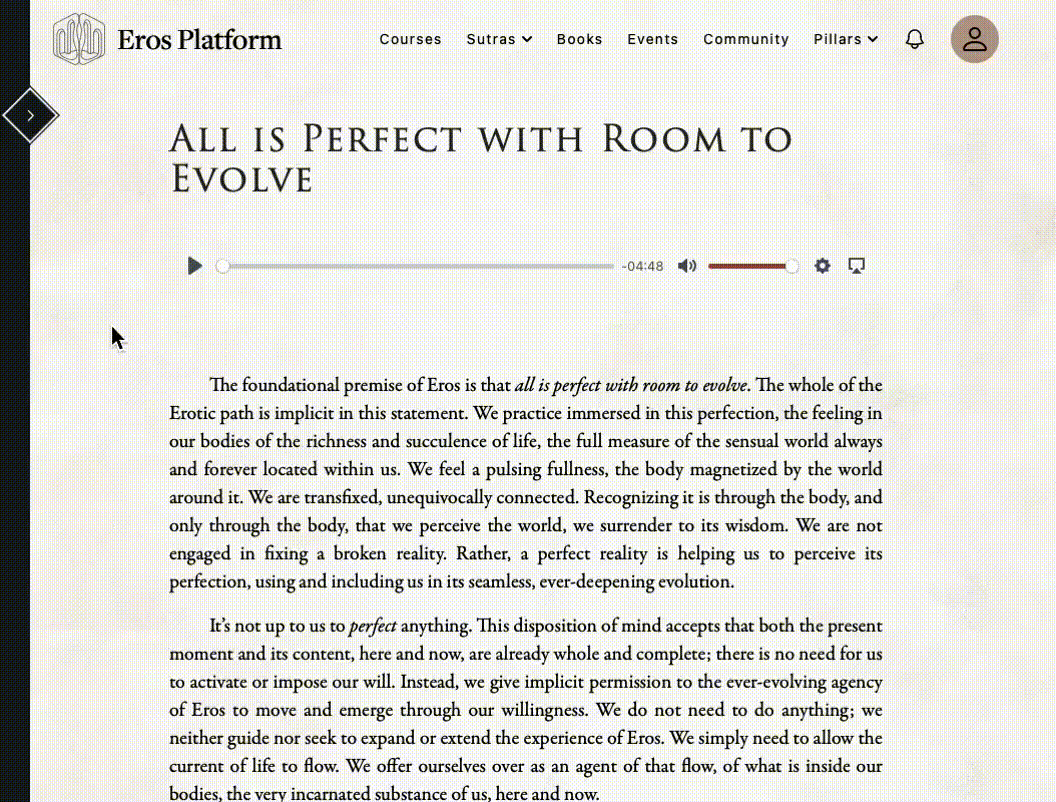 HIGHLIGHT
Digitally mark up your own copy of the Sutras using our annotation tool and capture insights and reflections as you read.
GET THE SUTRAS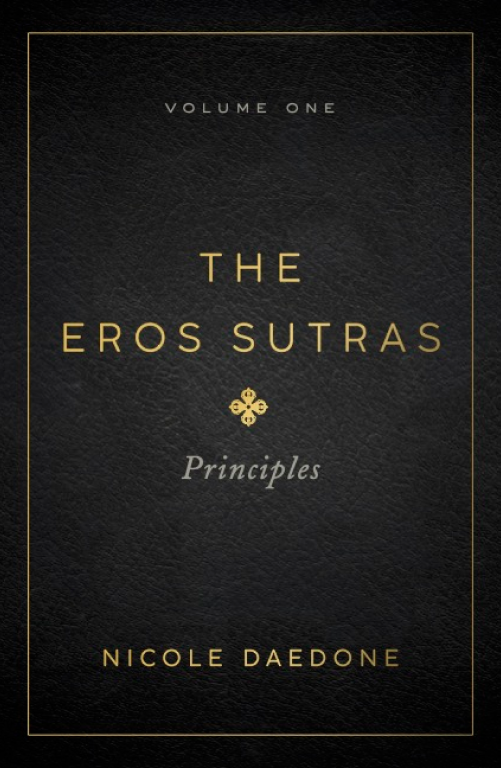 Memorialize the Sutras by purchasing a vegan leather-bound print edition. Now available for Volumes 1 & 3.
This is Nicole, author of the Eros Sutras. Listen to her speak about them.
Ask the Eros AI your questions and get personalized insight, advice, and feedback from a large-language AI based directly on the wisdom of the 391 sutras. This is your Eros Sutra Guide.
"The sutras remind me who I am at my core and how I want to show up in the world. It's a resetting of my compass each time I read them, sloughing off extra layers and sinking into the naked, true vulnerability of life."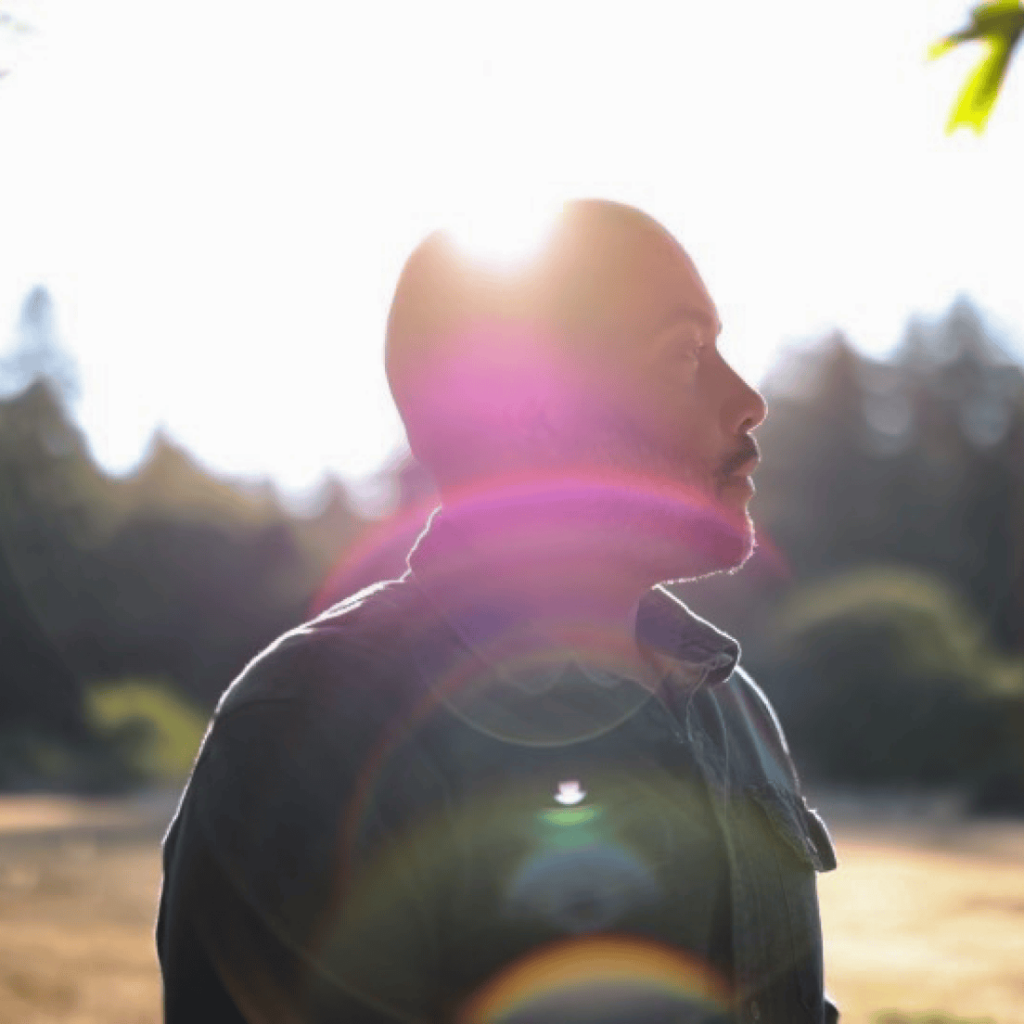 The Eros Platform is an online community dedicated to Eros, where everything can be loved, welcome, and faced profoundly.
Live, interactive events hosted by renowned guest healers and thinkers
Recorded edu-tainment, documentaries and more
Self-paced, group and one-on-one courses on topics of intimacy, connection, addiction, women, race and more
Access to in-person retreats on The Land in Northern California
Peer-led discussion groups
Get Free Access to
The Eros Sutras

and Discover New Insights into Creativity, Power, and Feminine Truth
<iframe id="sign-up-iframe" src="" style="width:100%;height:800px;" target="_top" allowfullscreen></iframe>
<script>
    var requestQuery = window.location.search;
    var iframeUrl = 'https://erosplatform.com/users/sign_up'
    if (requestQuery) {
        iframeUrl += requestQuery;
    }
    document.getElementById('sign-up-iframe').src = iframeUrl
</script>

Get Free Access to
The Eros Sutras

and Discover New Insights into Creativity, Power, and Feminine Truth